ROCKY MOUNTAIN ALTITUDE 2021
January 04, 2022
The Rocky Mountain Altitude is the platform that placed Rocky Mountain on the Enduro World Series map.
It's designers wanted this new Altitude to be fast and ground-huggy on the steepest and most technical Enduro trails in the world. But still be able to pedalable, efficiently and usable on your local trails. A fine balance.
And a balance that Rocky had to achieve. There was no choice.
The Slayer's at the heavy Enduro, Freeride and DH end. The Instinct is at the Trail end. The ENduro guys are riding trails that are raw, technical and, often, at the same level as the DH riders. But it still had to be light and pedal efficiently.
Hence, merging of the Instinct BC and Altitude, into the new Altitude.
And it's the first time Rocky Mountain has applied wheel size variations for frame sizing. S-M frame sizes get 27.5 inch wheels and M-XL get 29 inch wheels, a clear overlap and wheel size choice for those riding a medium frame size.

MAKING YOU FASTER
The motivating factor behind the new Altitude is to make you faster. Be it at your local Enduro series or the Enduro World Series.
A lot of this is the way the new suspension kinematics are designed to react with the trail.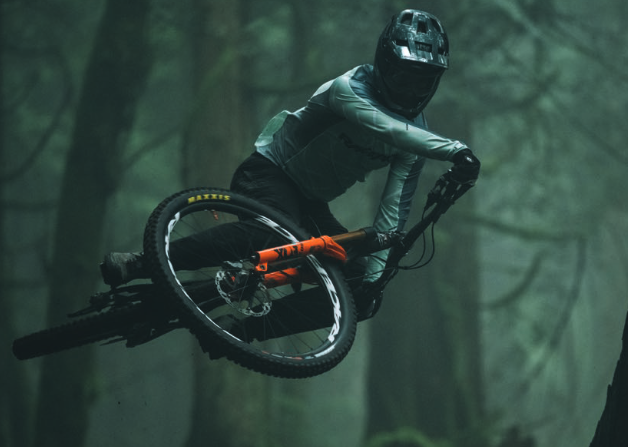 Every millimetre of the rear shock's stroke has been analysed to deliver a smooth transition into travel, with excellent mid-travel support and progression and ramp up towards the end to stop harsh bottoming out.
SIZE SPECIFIC TUNE
Every size gets a custom tune. There are no compromises.
Rocky has also gone to the extent of creating a slightly different frame profile for the small size,; with a unique shock size, in order to deliver appropriate suspension performance and kinematics for smaller riders. An especially challenging task in store, when you're trying to the right sag and rebound for smaller riders, so this is welcome news.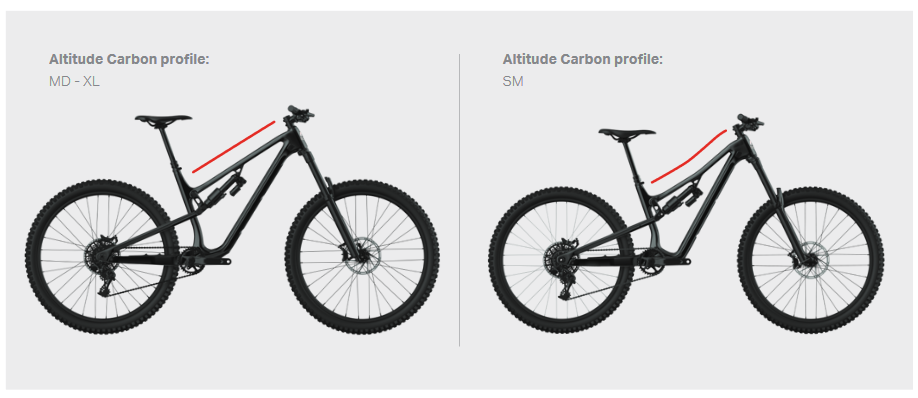 GEOMETRY
Those that currently ride Rocky Mountains will be familiar with their Ride 9 adjustable geometry chip.
Essentially, there are 9 different positions on the bike to choose from. Yeah, I know that's a lot but stay with me.
Imagine having control over your bike's stability, steering and your positioning over the bike. Imagine having a Giant Trance, Giant Reign and Giant Reign SX – all in one bike.Or a Specialized Stumpjumper and Enduro. Or a Trek Fuel and Trek Slash.
Rocky are all about deliver the most amount of versatility and tuneability to their bikes and riders. So if you ride Lysterfield and want to travel to Queenstown and ride the trail there; simply change the position into it's more aggressive Slack setting and you've got a bike that's at home on the raw and technical trails of Skyline MTB Park.
For the sake of everyone's sanity, Rocky (in the below geometry chart) has referenced three key positions; Slack, Neutral and Steep.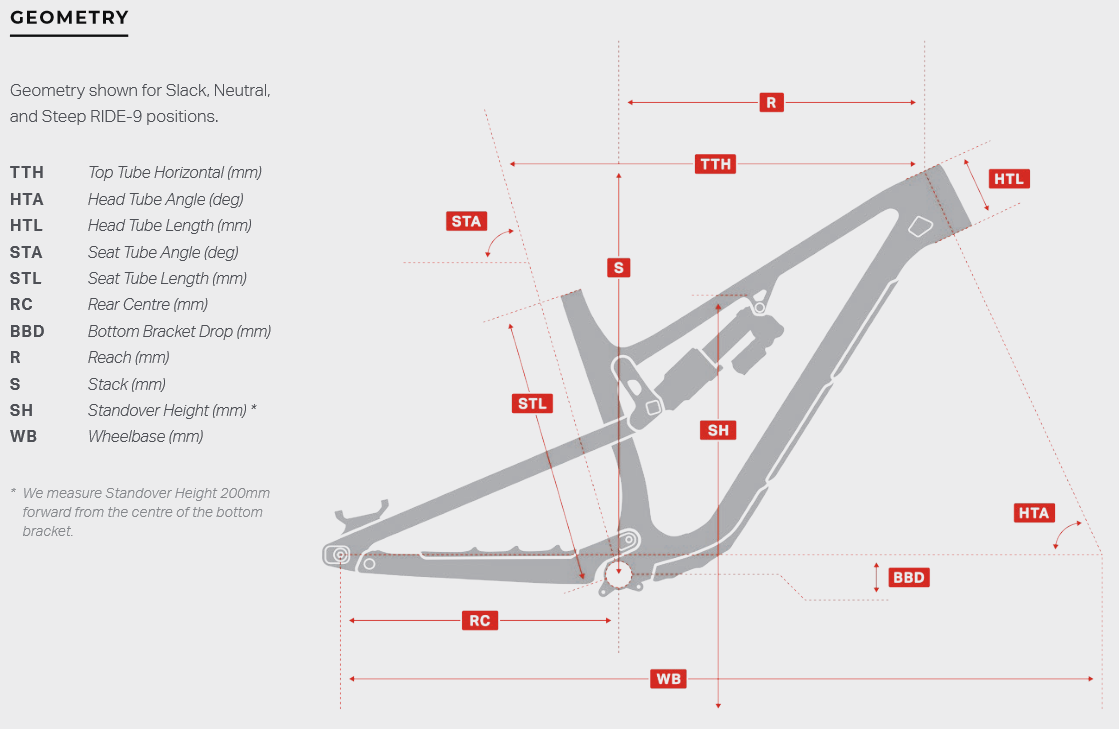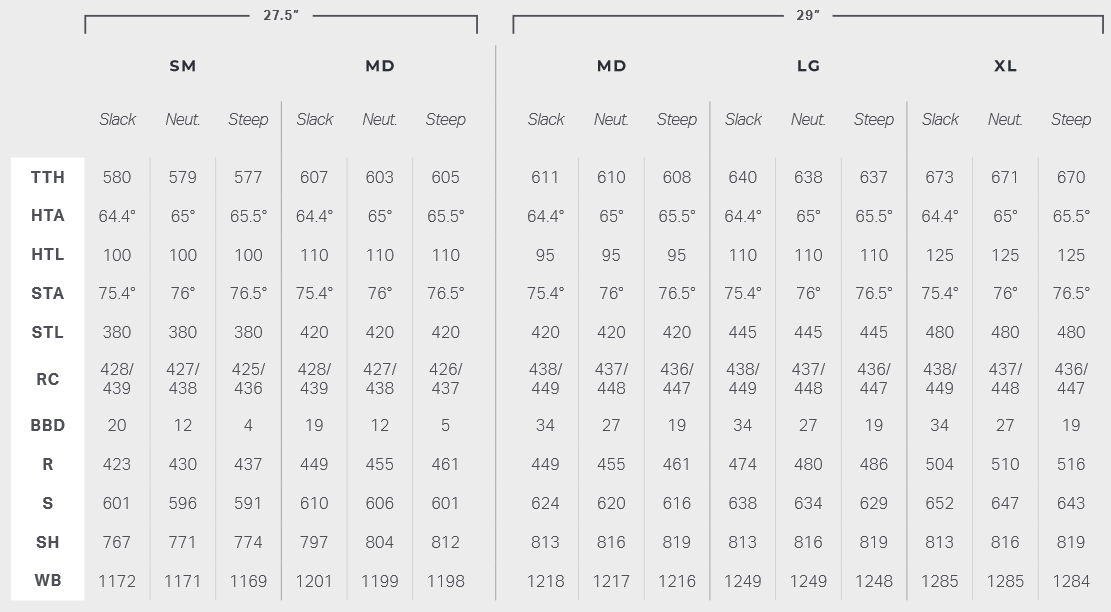 The new 2021 Altitude features another flip chip mounted on the chain stay.
NEW FRAME FEATURES FOR 2021
CHAINSTAY ADJUSTMENT
Note on the image above that RC (rear centre = chain stay length) is 428/438mm for 27.5-inch wheels and 438/448mm for 29-inch wheels.
Longer = better high speed stability and body position on steep terrain. Shorter = playful and snappy handling for tight trails.https://www.youtube.com/embed/_LZBUIm0MXA?start=0
It's also worth noting the the Altitude brake mount is now standard for 180mm disc rotors – so no extra parts are required.
And while we're still in this space, in the 'Long' chainstay position the 2021 Altitude is compatible with SRAM's UDH (Universal Derailleur Hanger).
There are thousands of types of derailleur hangers. SRAM's UDH consolidates them all into one (see above). This makes it a perfect spare to carry with you on long trips.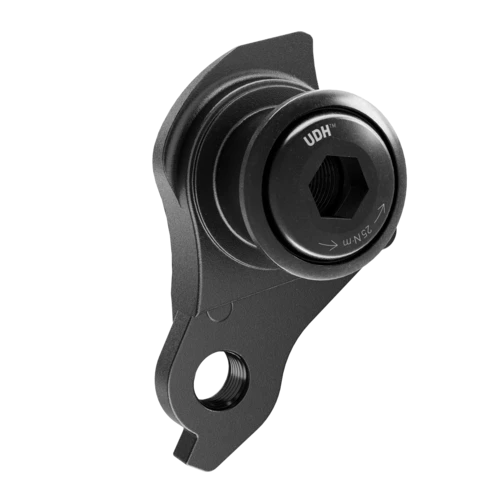 INTERNAL CABLE ROUTING
All carbon Altitude now come with internal guides. Feed your cable through the frame and out it comes – easy. Aluminium models get larger ports to make it easier for cable replacement, rather than a tony hole.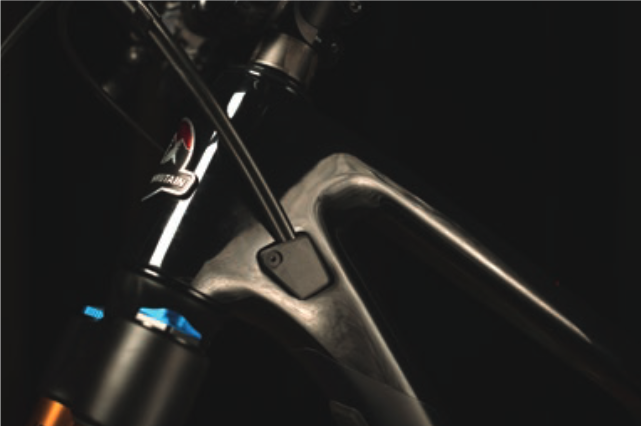 PROTECTION
More downtube protection that covers more surface area now comes standard. Perfect for those who use a tailgate pad. Noise cancelling chainstay protection keeps the bike quiet. And my favourite is the new Canadian Shield yoke protector just behind the chainstay and downtube junction. This area gets clogged easily (especially at Silvan in Winter). It's easy enough to clean out but now it's one less thing to worry about.
And a new top guide mount with OneUp Components V2 top guide keeps the chain ring area clean and improves chain retention.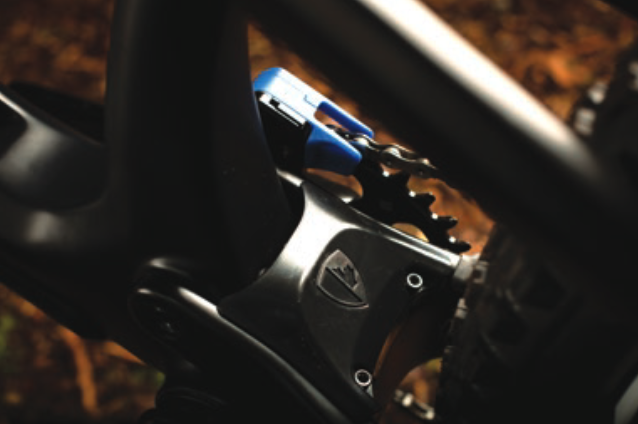 MODULAR SHOCK MOUNT
The modular shock mount (used only on carbon Altitude frames) allows Rocky Mountain to make future updates to suspension kinetics, with you needing to fork out for a new frame.
This is so refreshing in an industry where every brand wants you to buy their latest offering.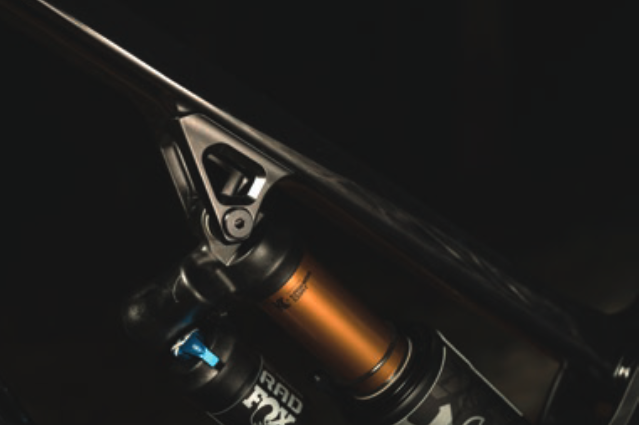 UPDATED TUBE PROFILES
All tube profiles have been updated, with special attention to the front triangle and bottom bracket sections. This was done to help improve the bikes steering respoinse through high-speed technical sections.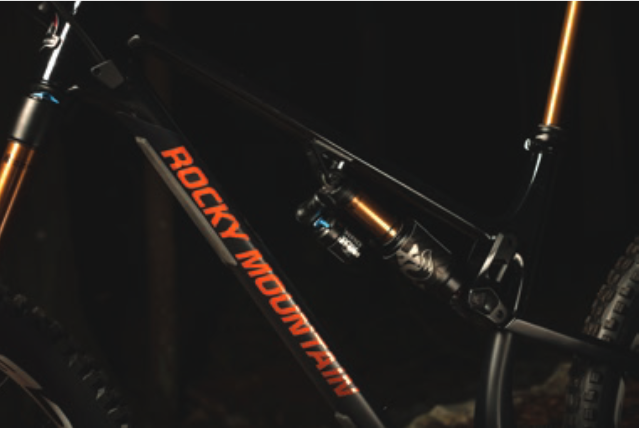 MORE BEARINGS
Increase both durability and stiffness. In the past a single bearing in the chainstay and seatstay were used. Shielded bearings also feature on all pivot locations.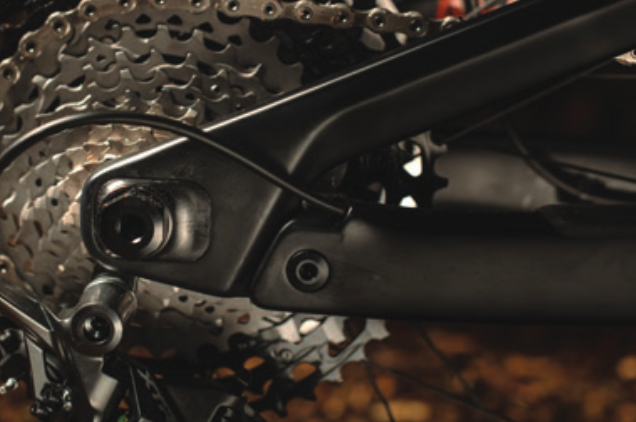 TECHNICAL DETAILS