THE NEW 2021 GIANT TRANCE X E+ PRO 29 | TRAIL POWER
January 04, 2022
Today Giant introduces their latest 2021 Giant Trance X E+ Pro range.
The Trance E+ didn't have much of a product cycle – 2 seasons – before Giant overhauled the range. Like it or not, the rate at which E-MTBs are progressing is phenomenal and, I suspect, we'll see the Trance X E+ and Reign E+ platforms stabilising from here on.
<div align="center'>https://www.youtube.com/embed/8EEneGeLLL4?start=0
</div>
Surprisingly, there's no carbon models in the Australian range.
The platform has been modelled in the recently released Giant Trance X 29. This is perhaps the most progressive mountain bike we've seen from GIant in years and certainly will meet the requirements of most riders who call Victoria home.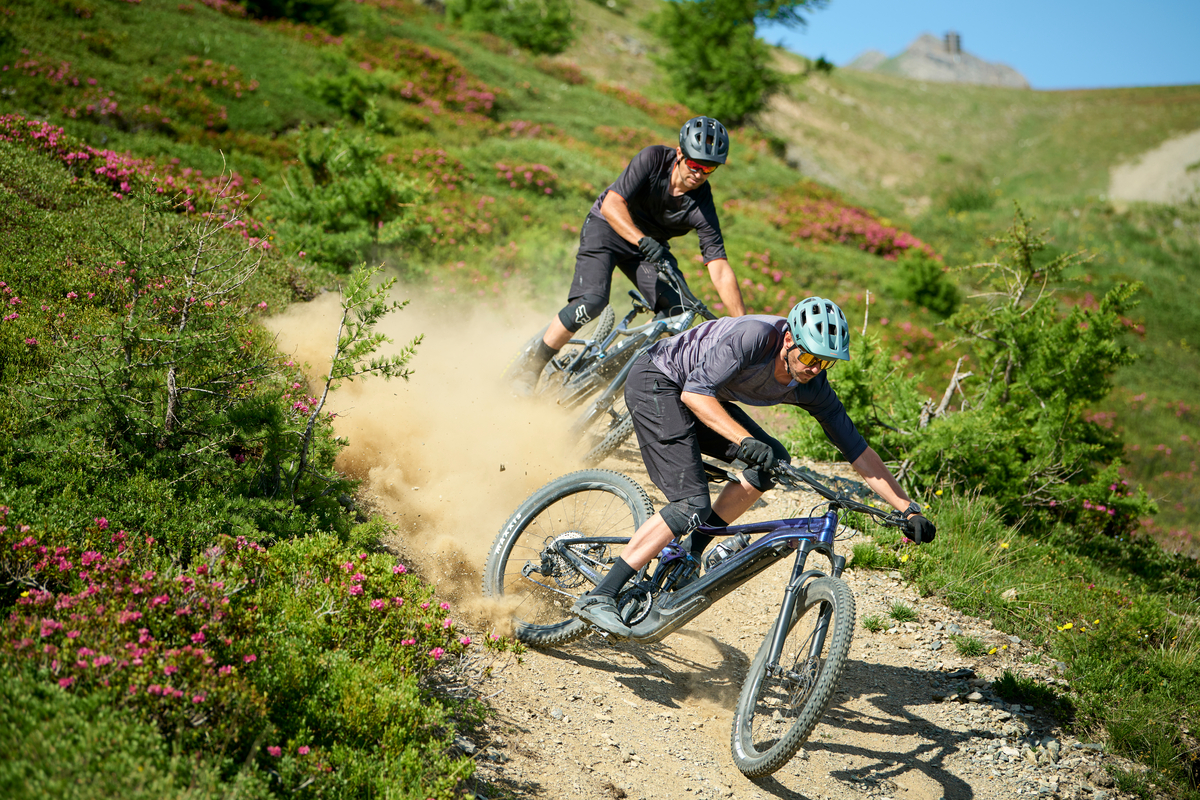 So, this is what's changed compared to last season's Trance E+ Pro:
THE CHANGES
#1
Like the 2021 Trance X, the Trance X E+ Pro gets a flip-chip too.
What's that you say?
It's a chip built into the upper linkage that allows you to tune the bike into 2 modes: High and Low.
High = technical climbing and tight trails. This mode sharpens the steering and makes the handling a little more sporty. This also increases the bike's reach by 9mm.
Low = better high speed stability and more capable on steeper, raw and technical trails. It lowers the bottom bracket (and therefore the bike's centre of gravity) to deliver more control at high speed.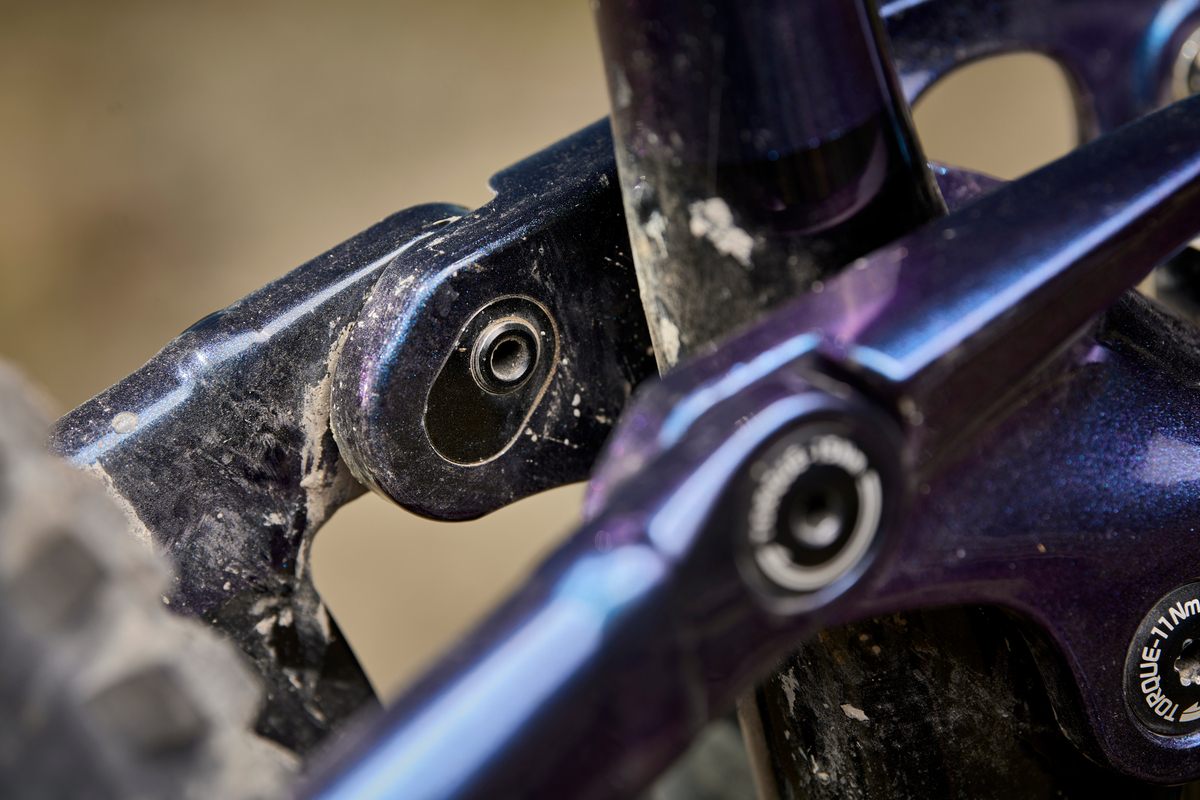 #2
A change to 29-inch wheels.
Before you assume, the new Trance X E+ is going to be longer and more cumbersome, let's delve into the key numbers.
#3
So, we'll cover the geometry of the new bike.
CHAIN STAY LENGTH on the new Trance X E+ 29 is 1.5mm longer than the Trance X E+. So, you get the advantage of the larger diameter 29 wheels but paired with the maneuverability and agility.
REACH has increased substantially. For example, on a size medium it's increased by 10mm (Low) to 20mm (High).
TRAIL is a number a lot of people don't know about or understand.
Simply, it's the front end's ability to self-correct. More Trail equals better able to self correct. Too much and the steering feels sloppy and slow.
So, in order to make the new Trance X E+ 29 a little more stable, the Trail has increased from 109mm to 123mm (Low) and 118mm (High), across the size range.
Without a SEAT TUBE ANGLE change it wouldn't be a redesign at all. One of the most significant changes to the new bike, this angle has steepened from 74-degrees to 76-degrees (Low) and 76.70-degrees (High).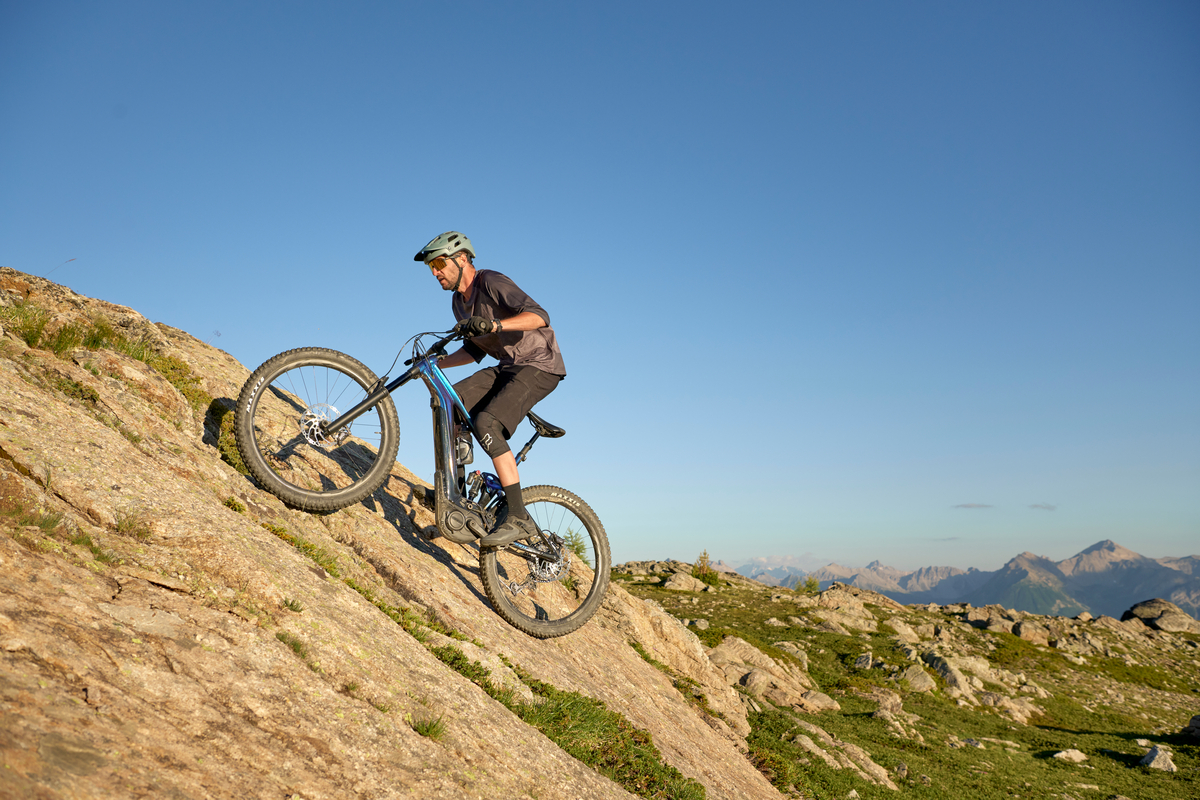 74-degrees isn't too bad, but the seat does need to be slammed forward – especially if you're riding up steep trails. However, for those riders who hang off the nose of their saddles, the steeper seat tube angle will position you better.
Lastly, Giant has kept the HEAD TUBE ANGLE consistent at 66.50-degrees in the High position. But for those who prefer slacker, then the Low-chip position gets you 65.80-degrees.
#4
Finally, Giant has designed a larger capacity battery. Previously, these bikes used a 500Wh (Watt-hour) battery and for 2021 they've increased to 625Wh.
Used with their EnergyPak Plus range extender (240Wh and $649.95), you'll get a maximum of 865Wh. A great option for rides like Cascades Trail (Lake Mountain) and Mount Buller's Epic.
THE AUSSIE MODELS
There are three options to choose from:
GIANT TRANCE X E+ PRO 29 3 (2021)
The entry model (but far from entry-level bike) starts at $7,499.00AUD.
This build is fitted with the latest Shimano Deore 12-speed groupset. A Fox DPS rear shock is paired to the new RockShox 35 Gold RL fork. Shimano quad-piston hydraulics deliver excellent stopping power. And lastly, the drivetrain is wrapped in KMC's new top of the range e12 Turbo e-bike specific chain.
The colour is called Chameleon Mars.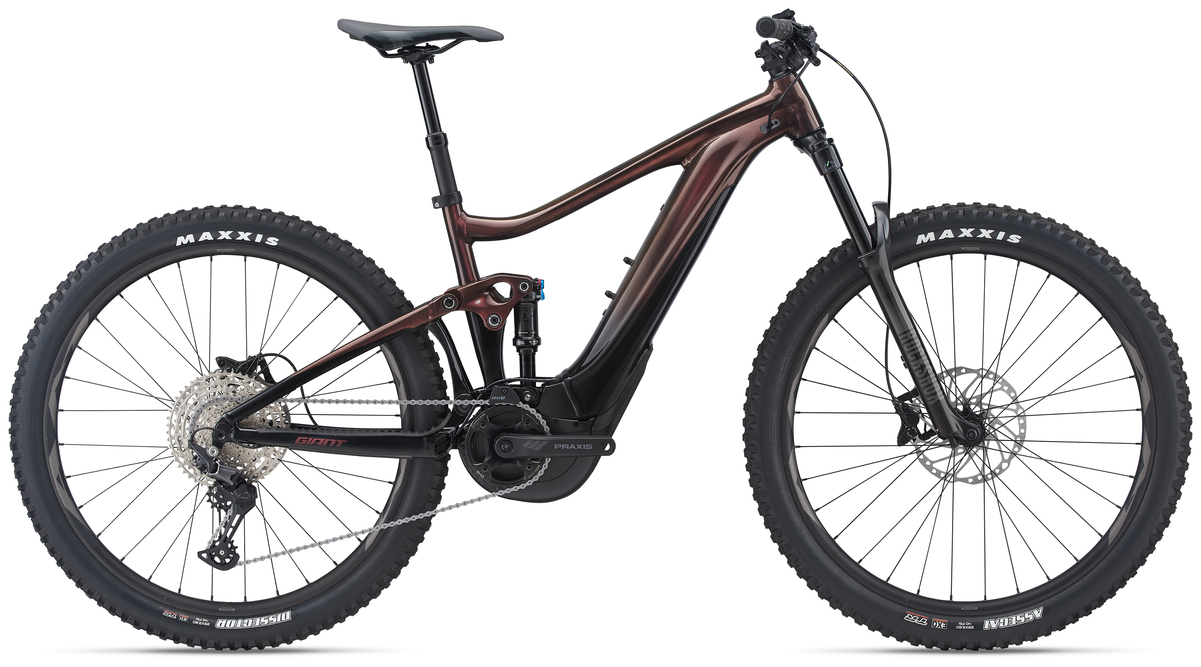 GIANT TRANCE X E+ PRO 29 2 (2021)
The mid-range Trance X E+ Pro 29 2 will cost you $8,299.00AUD.
For the extra $800.00 you get:
Fox Float Rhythm suspension fork with the GRIP damper.
Shimano SLX shifters (one level up from Deore).
Shimano XT rear derailleur (two levels up from Deore).
Shimano Deore quad-piston hydro disc brakes.
And the colour Chameleon Neptune looks amazing.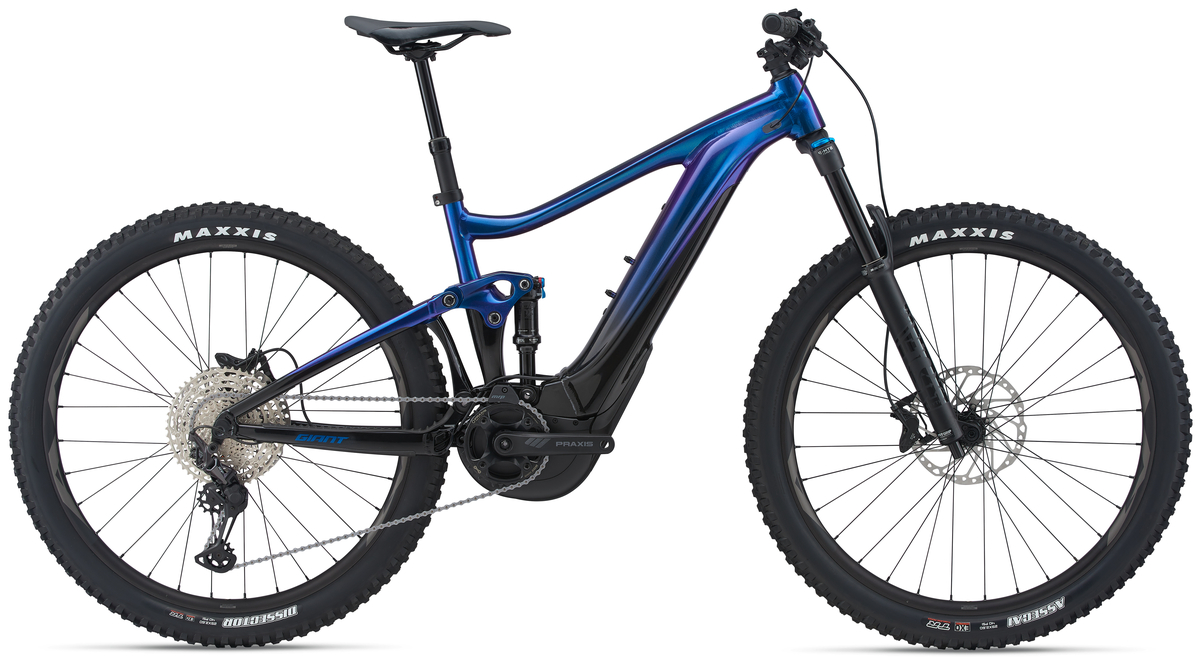 GIANT TRANCE X E+ PRO 29 1 (2021)
The top-end Trance X E+ Pro 29 1 will cost you $9,499.00AUD.
For extra $1,200.00, you get:
Fox 36 Performance Elite suspension fork.
Fox DPX2 rear shock.
Shimano XT quad-piston hydraulic disc brakes.
Shimano XT shifter.
Shimano XTR rear derailleur.
Shimano SLX cassette.
Maxxis 3C compound super grippy tyres.