THE NEW ORBEA GAIN E-ROAD
January 04, 2022
The latest Orbea Gain is an electric road bike (available as a Flat Bar road bike too) that doesn't look or ride like an E-Road bike.
Yes, believe it.
The design concept behind the Gain is called Enough Power.https://www.youtube.com/embed/oFxgqVbjt_8?start=0
Enough Power to make long rides and demanding elevation gains comfortable. You're still pedalling and putting in the work. It's still you – just amplified.
And without feeling like you're riding a computer chip.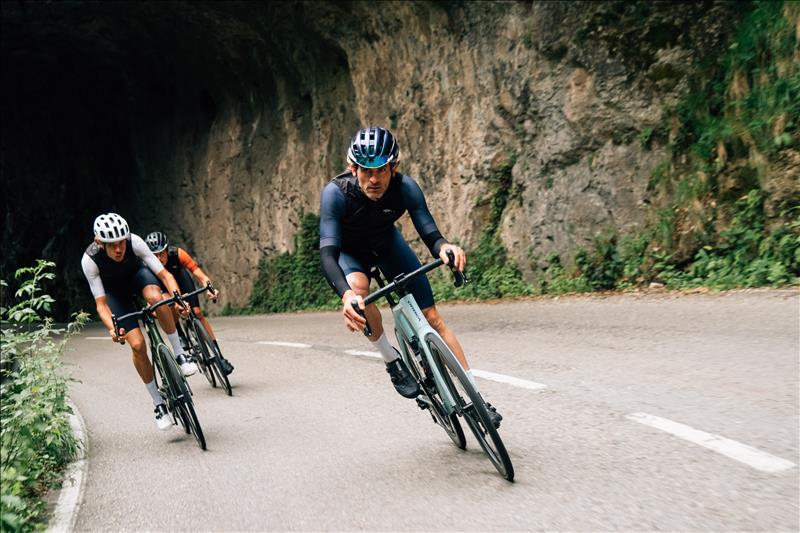 We work in retail. We see lots and lots of e-bikes from different manufacturers. Most brands that make an E-road bike, well, make it look like an E-Road bike.
Integration is key.
And that's an area Orbea have really dialed in the new Gain. Seamless and intuitive may just be buzz-words to you now – until you see and ride it, but these concepts really apply to the Gain.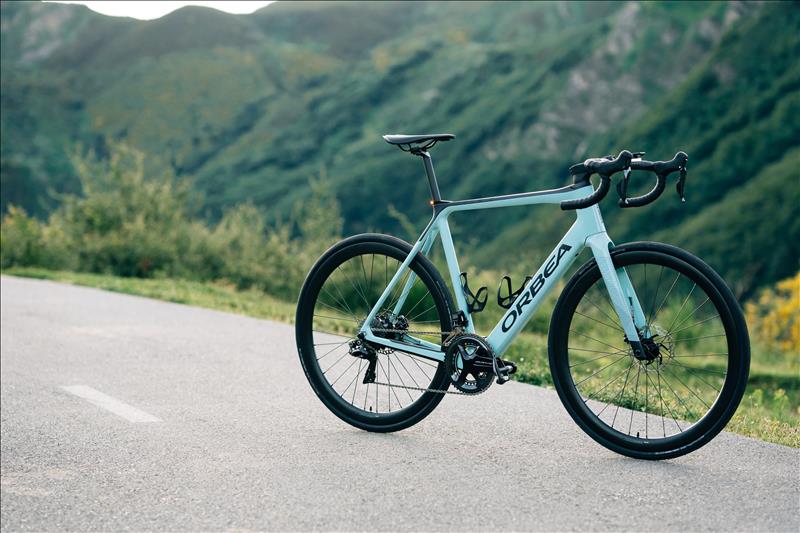 INTEGRATION
Make no mistake:
If internal cable routing isn't well engineered and easy to work on, it can take an hour to replace or shorten a single cable.
As you can imagine, if you're the one working on it, internal cable routing soon becomes your worst nightmare.
For the sake of practicality (and the sanity of bike mechanics worldwide), the new Gain models use Orbea's ICR (Internal Cable Routing) Plus system.
It's a gem.
It's noise and rub free. Easy to work on. And it's concealed via special headset and head stem spacers.
SAFETY
Integration is key to ensuring the new Orbea Gain looks beautiful. And less like you're actually riding an e-bike.
It doesn't have ugly wires sticking out everywhere. Or an exposed battery connected to very exposed lights.
It's the total opposite.
Gain has daytime and nighttime running lights neatly integrated into the front computer mount and seat post – respectively.
The integrated controller on the top tube sits flush with the frame, further enhancing the Gain's clean lines.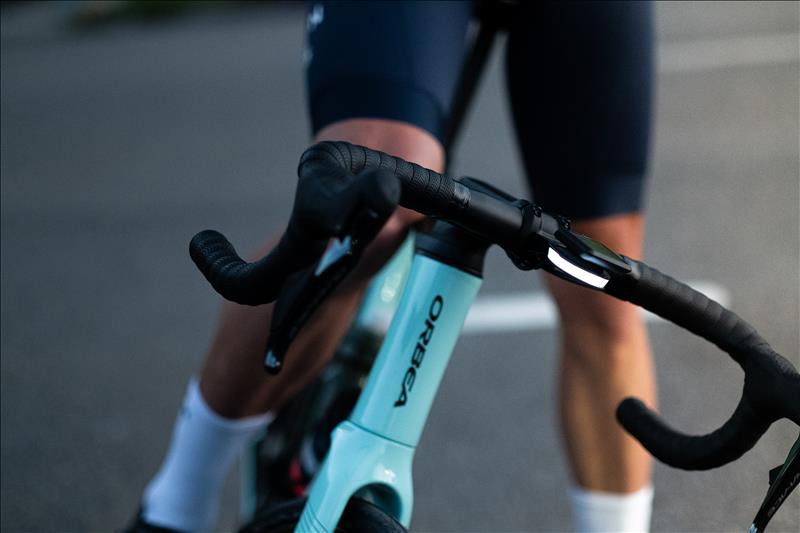 THE ELECTRONICS
And this controller is the main communication point.
The controller in the top tube is called iWoc One.
It turns the bike ON/OFF. It also tells you Assistance (Power) Level and Battery Level. And helps you connect to the bike via your smartphone or GPS unit (Garmin, Wahoo…).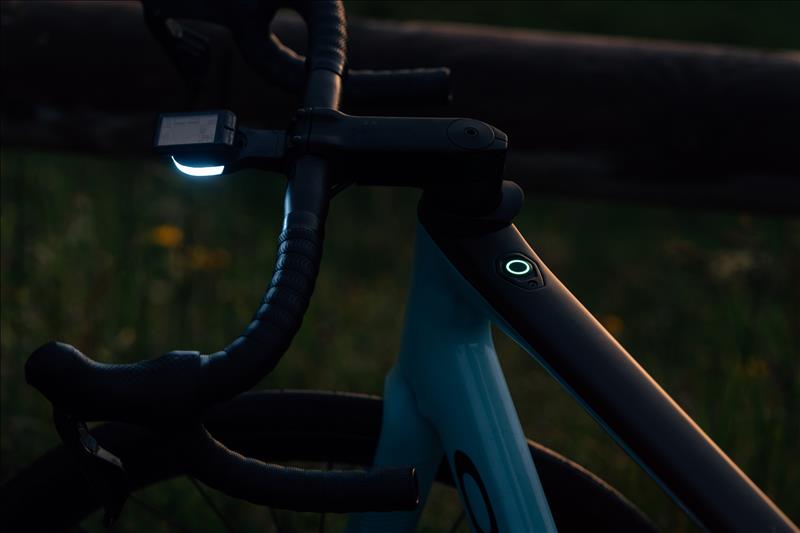 At the Gain's electronic heart is the latest Mahle X35 drive unit.
Mahle is a German automotive parts manufacturer. And one the largest and oldest (established 1920) in the world.
Mahle developed the X35 as a lightweight rear hub drive unit. The total weight is 3.5kg (battery, drive unit, controller, charge point and cabling). Compare this to other systems where the battery itself is almost 3.5kg.
So it's light.
Secondly, the drive unit puts out 40Nm of torque. The battery size is 248Wh. A Range Extender (adding 208Wh and a 70% boost in range) can be purchased for longer trips.
This is installed on one of the bottle cage holders.
This displays has 4 coloured LEDs for battery level:
White = 75%+ charge
Green = 50%-74% charge
Orange = 25%-49% charge
Red = 24% and less

Between 11% and 15%, the system will go into Level 1 Assist (Eco mode).
For less than 10%, the system will turn power off but keep the lights on for safety (if they are switched on and installed).
For Assistance Levels:
Flashing White = OFF
Flashing Green = Level 1 or Eco Mode
Flashing Orange = Level 2
Flashing Red = Level 3

Orbea has programmed the integrated lights as running lights. This means when the Gain is first turned ON, the lights will also turn ON.
Once ON, the lights can be switched OFF by holding down iWoc One for 1 second and a yellow LED will appear indicating daytime running lights are OFF.
Note:
iWoc One will always default to the Battery Level. This means the light you see will always be the battery level (steady LED) – unless you physically change the Assistance Level. Then it will flash and go back to Battery Level.
This means, the flashing green LED and the steady green LED do not mean the same thing.
It may be small and compact, but these aspects work in favour of the X35 unit. The system delivers a maximum possible range of 125km. If used with the Range Extender, this will increase to 220km.
However, the Final Range will depend heavily on:
What Assistance Level you use. More power equals less range.
Cold temperatures will reduce the range.
The weight of the rider and any equipment you're carrying.
Roads with significant elevation gain will lower the available range.
Frequent stops and starts during city use.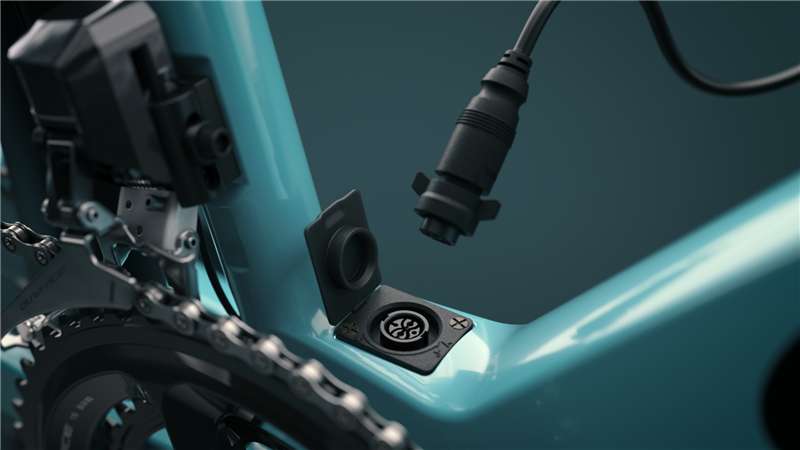 MATERIALS
The Orbea Gain comes in two versions – Carbon and Aluminium.
All carbon models start with an "M" prefix, such as M20. All aluminium models start with a "D" prefix. No idea why they chose these letters.
The Gain is an Endurance E-Road bike.
So the geometry has been designed for a relaxed riding position and stable handling.
But the materials and frame shapes have also been engineered to deliver more comfort.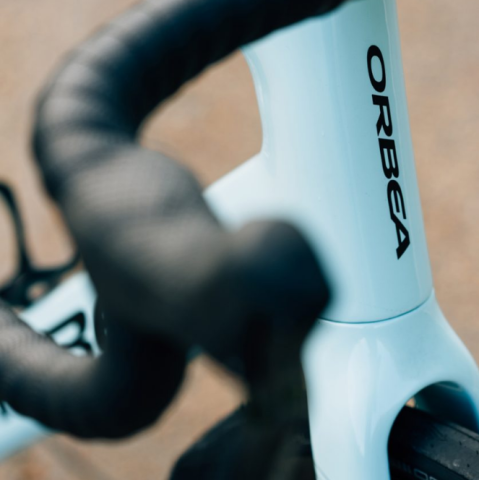 Orbea uses a carbon profile called OMR.
OMR frames are designed to deliver better vibration damping and a smoother ride compared to Orbea's racier frame called the OMX.
Advanced manufacturing techniques reduce voids, bubbles and wrinkles in the frame. With carbon, it's not how it looks on the outside – it's actually the finish on the inside that matters.
Eliminating these imperfections in the carbon means less resin is used. This enhances the handling and ride quality.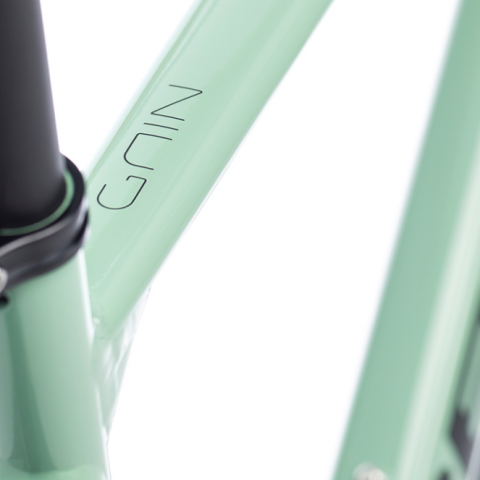 And a lot of effort is invested in their aluminium frames too. Attention is paid to critical areas such as wall-thickness and tubing profiles. These have been manipulated to reduce weight and increase stiffness and thus deliver a better strength-to-weight ratio.