THE NEW SRAM GX EAGLE AXS GROUPSET
January 04, 2022
Today SRAM launched a game changing groupset called SRAM GX Eagle AXS.
The reason why it's a game changer is because it brings SRAM's amazing AXS wireless-electronic technology down to a far more affordable level.https://www.youtube.com/embed/wO_-gyrAbK4?start=0
SRAM calls it your partner for all-day epic rides. And from my experience on the mechanical version of GX – so very true.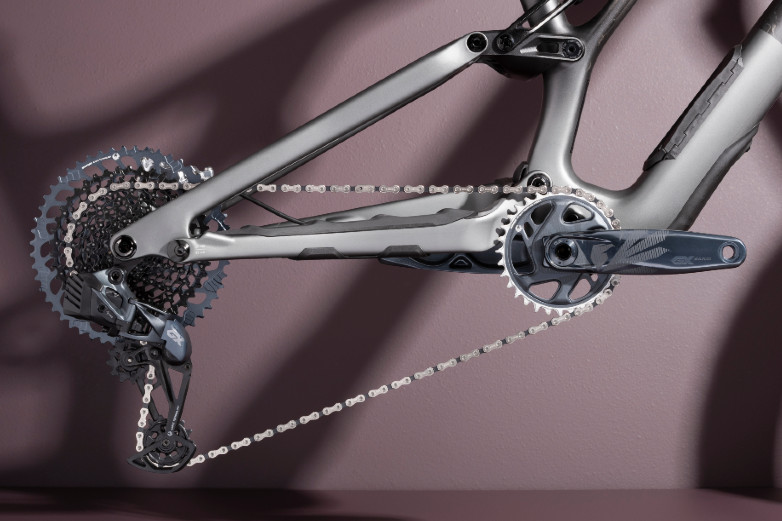 The advantage of SRAM AXS is evident. No cables. No friction. No mess. No wires.
It's also cross compatible with other AXS components. As an example, you can use a XX1 Eagle rainbow cassette with an XO1 Eagle chain and GX Eagle AXS controller and shifter.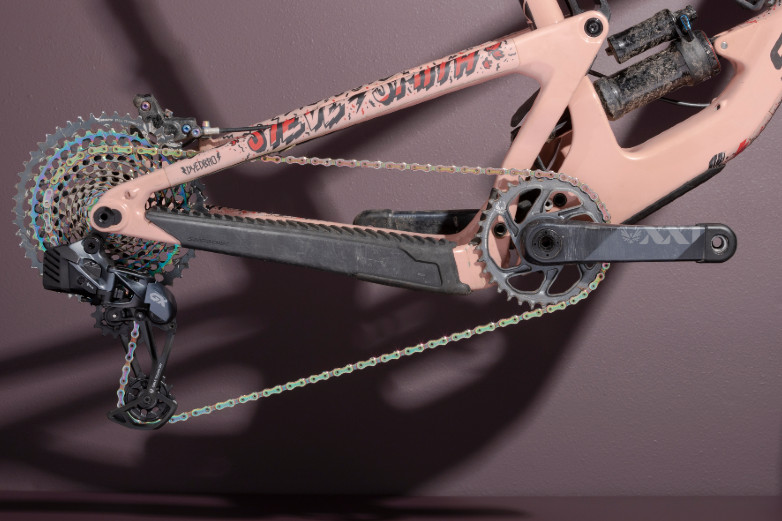 First, the GX Eagle AXS derailleur.
Like the other GX stuff, it comes in the distinct Lunar finish. It can be programmed via the AXS app and has a thing called the Overload Clutch. The derailleur is smart enough to protect itself under a side impact. The derailleur 'releasing' from its position when a certain level of impact is reached.
It's compatible with both the 10-50 tooth cassette and the latest 10-52 tooth cassette.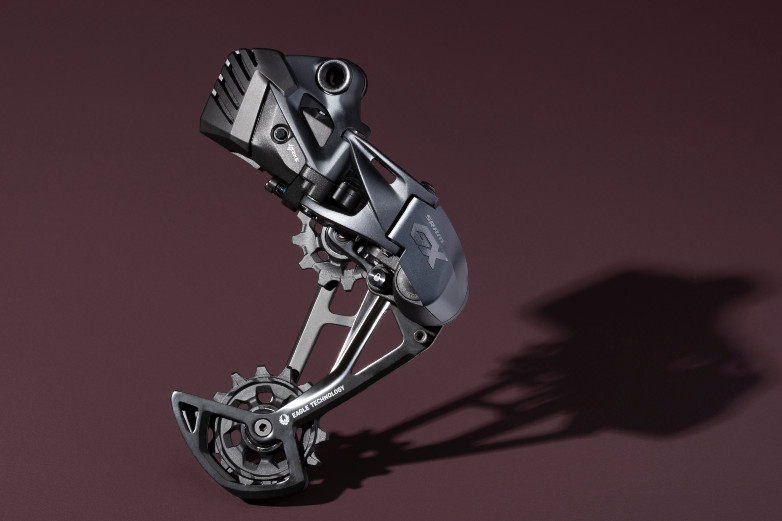 AUD RRP $558.00 (excluding battery)
Second, the new GX Eagle AXS controller features proven (in racing and recreation) ergonomic touchpoints. It's the epitome of smooth and precise shifting – especially sprinting or climbing under power.
Each electronic shift paddle can be customised using the SRAM AXS app.
It also pairs with all derailleurs in the AXS ecosystem – be it XO1 or XX1 AXS. The controller is also water and dustproof to IP69K.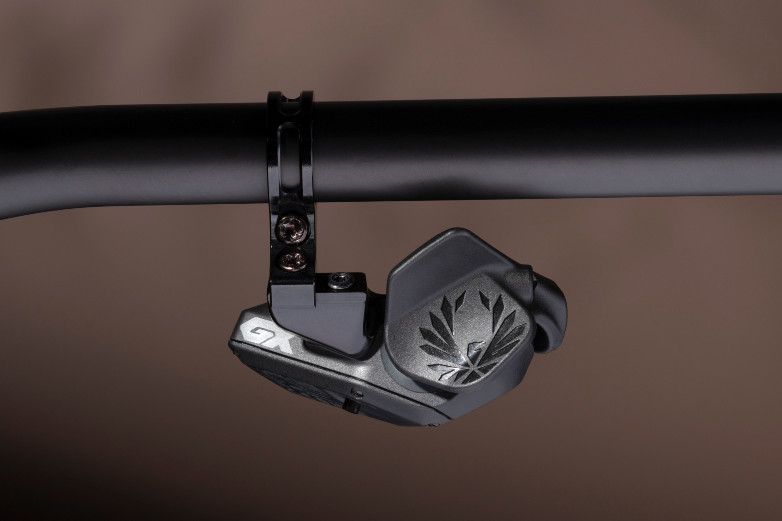 AUD RRP $226.00
Lastly, you can also buy the GX AXS Upgrade Kit.
This kit includes the rear derailleur (including battery), controller, battery charger docking port and USB cable.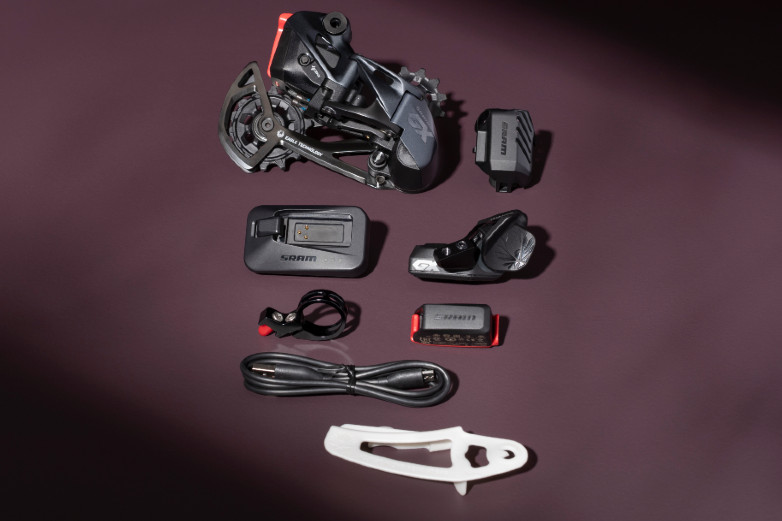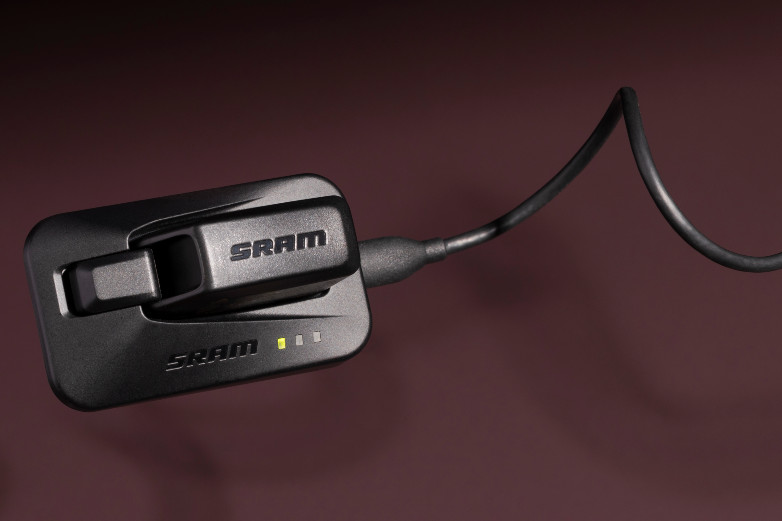 AUD RRP $904.00
Also new for the release of GX AXS is the AXS Battery Cover. It's designed to be installed over the battery when it's on the rear derailleur. It fit all AXS derailleurs too.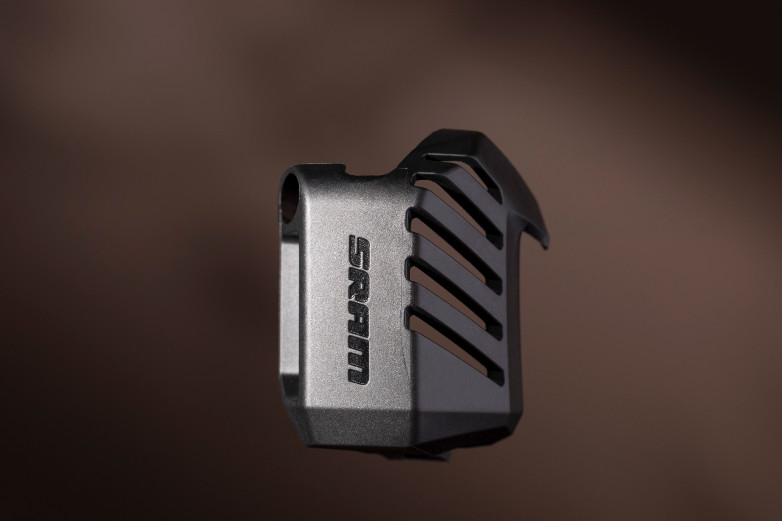 AUD RRP $30.00